Heritage
Ellamay, the matriarch of the family who started this journey in dogs in the 1940's had a strong opinion on dogs and their people. She was a staunch supported of positive, healthy interactions between people and dogs.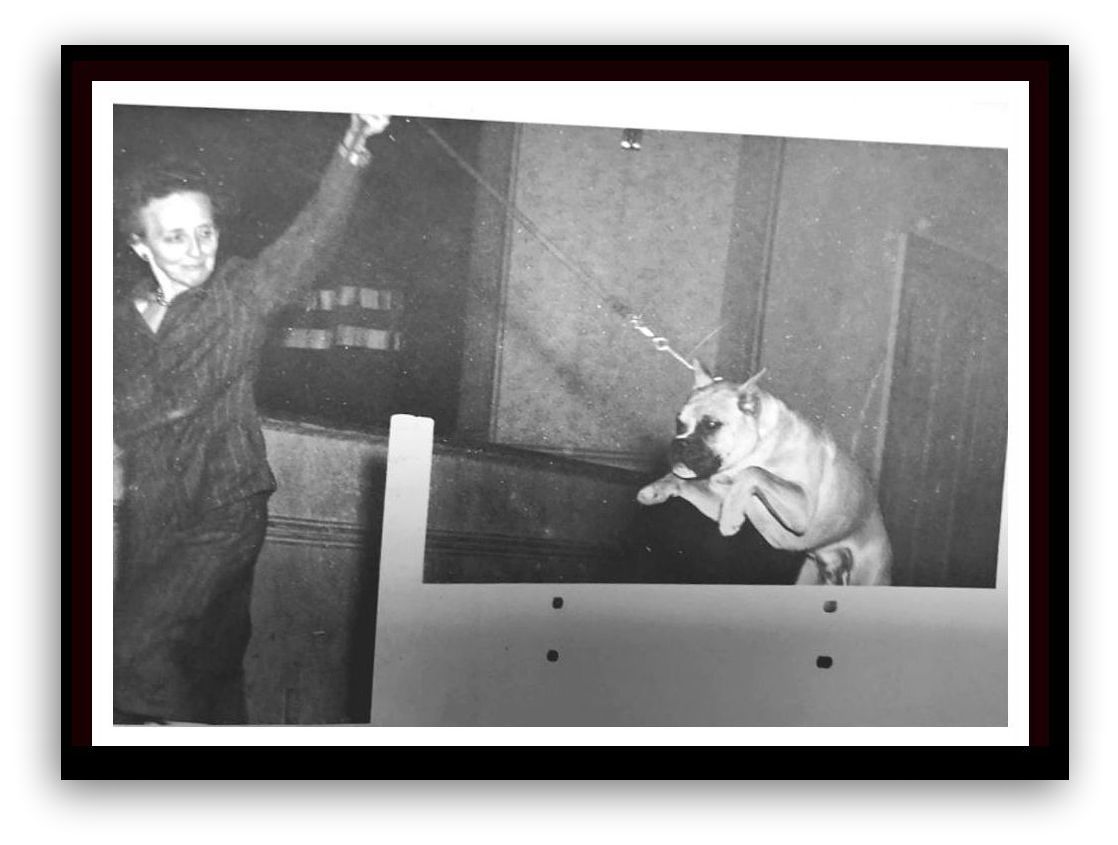 "The moments of dogs in competition are only that, just moments. You must strive to produce dogs that can live with their people each and every day. Both mentally and physically. In the manner that their people expect. Always stand behind your dogs. Encourage and nurture people no matter their age or experience as there is nothing better than connecting with people with dogs. In turn this connection drops all barriers and makes a contribution to the community."
– Ellamay Bedell 1948
Family & Dogs
Chiens de Rafale A Dog Show family that began in the 1940's with working and sporting breeds. Ultimately, branching out to community service work in Search and Rescue as well as training Service Dogs. The 4th generation of children in our family are well underway with positive relationships with dogs. Learning come of life's lessons through care, competition and composure.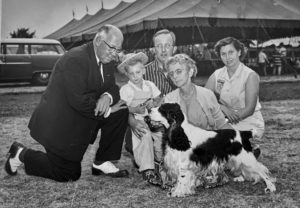 Temperament & Mentality
tem·per·a·ment – a person's or animal's nature, especially as it permanently affects their behavior. "she had an artistic temperament"
men·tal·i·ty – the capacity for intelligent thought
From our diverse background we understand that Temperament and Mentality is key to the success in the life of any dog. Period. Having the best of both is what we strive for. The result is CdR dogs have demonstrated the success of this philosophy with their abilities and accomplishments.
This intersection of disciplines lend itself to a wonderful melange of talents that give a Rafale Laeken an advantage in the home as well as in any competition discipline. We were attracted to the Laekenois due to their versatile nature.
One feature that is lovely with a good Laekenois is that it will stay close by. We call this the "Check Back Lak". For Example on a hike off lead or whilst herding for example a Laeken will roll out in a particular direction, then pause to check with you before moving out again. Laekenois continue interacting with you throughout your adventure, whatever that might be.
We utilize Puppy Culture in the raising of our dogs to maximize their full potential in what ever life adventure they pursue. Click Puppy Culture for more information.
Conservation & Preservation
Choosing a breed such as the Laekenois is an adventure in and of itself. Once you have a Laeken you become part of the Laeken Preservation Team. People often stop to ask what they are. In turn this one question creates a fantastic opportunity to educate folks on the importance of well bred purebred dogs, their purposes and need for making an effort to prevent extinction.
Community
We approach the dog community with the spirit of inclusion, education and kindness. To that end mentoring, sharing the ups and downs with our colleagues in the USA and abroad are all a part of our world. Fellow Laekenois enthusiasts and friends with dogs is the best part of having dogs.
We are certified to evaluate or judge the following events in AKC:
Canine Good Citizen
Trick Dog
Farm Dog Certification
AKC Temperament Test
We are Currently members of the American Belgian Laekenois Association, the AKC Parent Club for the breed.
Chiens de Rafale (CdR) Welcomes Inquiries, Please select this link: Contact Us
---
Important Laekenois Links:
American Belgian Laekenois Association